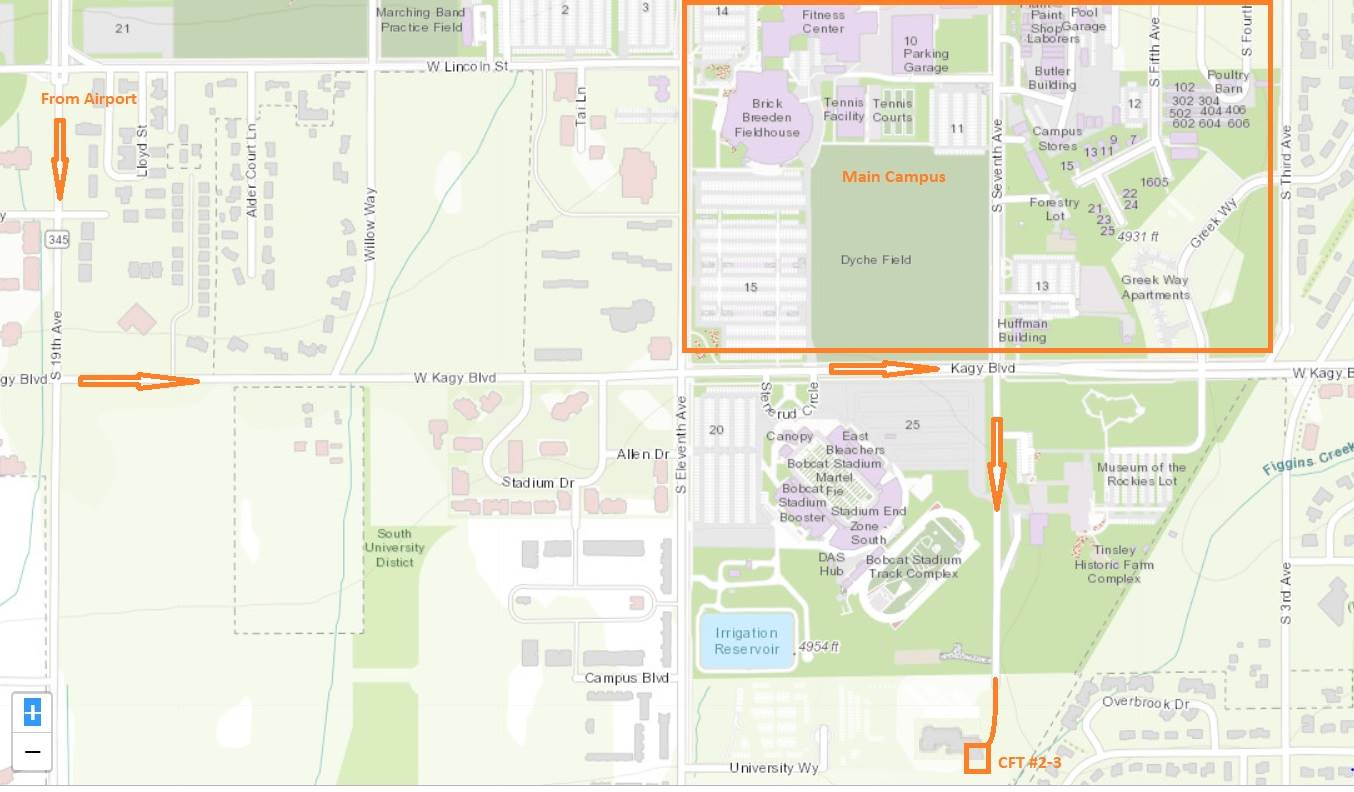 Spectrum Lab is located on the first floor of the Southeast wing (Bldg #2-3) and the entrance is located in the back of the building.
Directions
Directions from Airport(or Avis) to Spectrum Lab
Exit airport (or Avis) and turn left on Frontage Road

Take Frontage Road about 6 miles east, to Springhill Rd. (lights)

Turn left on Springhill Rd, go about 1 block and turn right onto 19th Ave.

Cross I-90 on overpass staying on 19th Ave.

Go south on 19th Ave about 2+ miles through several lights crossing Main St and College St.

Turn left on Kagy Blvd. (Stoplights and Stockman Bank)

Go east on Kagy Blvd. ~1/4 mile (lights)

Turn right on to 11th avenue (if you miss that turn right on to 7th Ave.)

Follow 11th (or 7th) taking you south of the stadium. Road dead endsn at our building's parking lot.